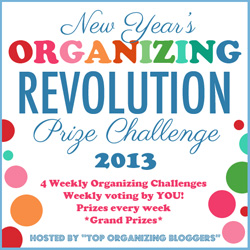 Well, we've had a week to organize and today it's time to vote!
and I am #64. Go to the end of the post where all the numbered pictures are and click Vote on #64.
Here is the link to my post about organizing my office if you missed that.
Thank you! You can vote until Saturday Night!